EXTRA 10% OFF
YOUR FIRST ORDER. NO MINIMUM.
Free Shipping on U.S.A. orders over $50
Bostitch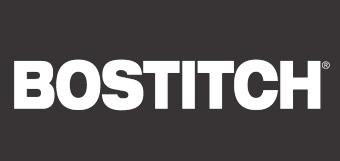 Search by model number
Great savings on replacement Bostitch Power Tool Parts
Where is my model number?
Popular Categories
Bostitch Nail Gun & Staple Gun Parts
Bostitch was founded in Arlington, MA in 1896. Originally called the Boston Wire Stitcher Company, founder Thomas Briggs invented a book stitching machine that used a coil of wire. From this design, the Boston Wire Stitcher company began creating a multitude of industrial-grade staple machines. In 1922, Boston Wire Stitcher invented the "Model AO", the predecessor to the first modern desk stapler. The company became a revolutionary leader in fasteners and fastening products and in 1930, changed its name to Bostitch, a portmanteau of 'BOston' and 'STITCH', to reflect their dominance in the industry. Bostitch joined Stanley Tools in 1986 and later, became a Black & Decker brand in 2010 with Black & Decker's purchase of Stanley Tools' parent company, Stanley Works.

At Power Tool Superstore, we sell replacement parts to repair your Bostitch air compressors, pneumatic nail guns, and staple guns. Our website features a library of individual components including wrenches and chucks to replacement handles, power cables, and internals. Don't replace a whole unit because of a single part failure. Replace, repair, and save money with Power Tool Superstore!